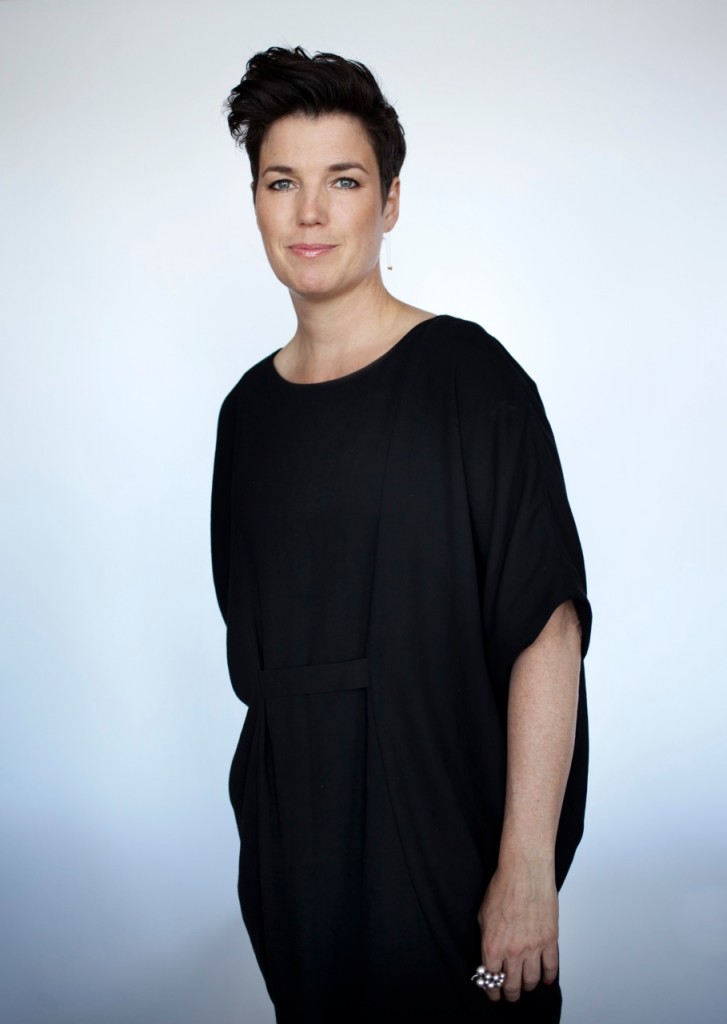 ABOUT
SHOE & ACCESSORIE DESIGNER MARIANNE BRITT 
When Marianne Britt arrived in David Bailey's studio in fashionable London, it was to be photographed for fashion magazine Harpers & Queen with the master himself. The magazine had asked Manolo Blahnik to single out a talent he believed in, and he had chosen Marianne Britt, who at the time studied shoe design at the Royal College of Art and Design in London. She had caught his attention when she participated in a competition he had arranged at the school that year.
Marianne Britt had moved to London after finishing her studies at Danmarks Designskole. She had spent her first years at Danmarks Designskole working with textiles and weaving through yards of white fabric, experimenting with all details of the fabric's texture and construction.   At one point she also wanted the textiles to have a purpose, and for a weaver the options are typically limited to interior decoration or clothing. But Marianne Britt had had her eye on trainers and was fascinated by all the demands that a piece of textile in a trainer has to fulfil. It must follow the complex shape of a foot. It has to be tight and snug, also under heavy strain. And on top of that it must be able to stand being soaked in sweat over and over again. So Marianne Britt chose shoes.
She quickly became absorbed in the complex demands of shoes in general. Regardless of whether they are made with textiles, leather, cast materials or wood. Or whether they are high heeled, flat, elegant or practical.   The big loom she had weaved on night and day could finally be moved out of the one bedroom apartment, much to her boyfriend Søren's satisfaction. The extra space was quite useful if you wanted the guys to come over for a soccer game on the telly.   Instead she now drew incessantly and experimented with the white paper and naked feet, ready to test the models that she folded and stapled and glued together. Always focused on reducing the design to the absolute minimum required for that particular type of shoe to work.
After Marianne Britt graduated from the design school, she and Søren got married and they honeymooned by a lake in the Swedish forests. When they returned home, a letter from the Royal College of Art and Design was waiting for them. Marianne Britt had been admitted and was to move to London. During the first two years of their marriage, they thus only saw each other every fortnight, because Søren had a software company in Copenhagen to look after.
The Royal College of Art and Design is known for educating some of the world's best and most innovative shoe designers. During her studies, Marianne Britt for example solved assignments posed by prominent designers like Paul Smith, and she won first price in Manolo Blahnik's competition.